An @fire alarm is issued via the central tele­phone hotline. Under it, a manager can be reached 24 hours a day and is avail­able for feed­back and inquiries.
By focus­ing on inter­na­tional missions after natural disas­ters, among others within the frame­work of UN mandates, @fire has expe­ri­ence, capa­bil­i­ties and capac­i­ties that could also be deployed within Germany within the frame­work of disas­ter control if required.
For this @fire is already recog­nized as a compo­nent of the author­i­ties and orga­ni­za­tions with secu­rity tasks (BOS) in disas­ter control. As a non-profit and volun­tary aid orga­ni­za­tion, the assign­ment is gener­ally free of charge in accor­dance with the statutes.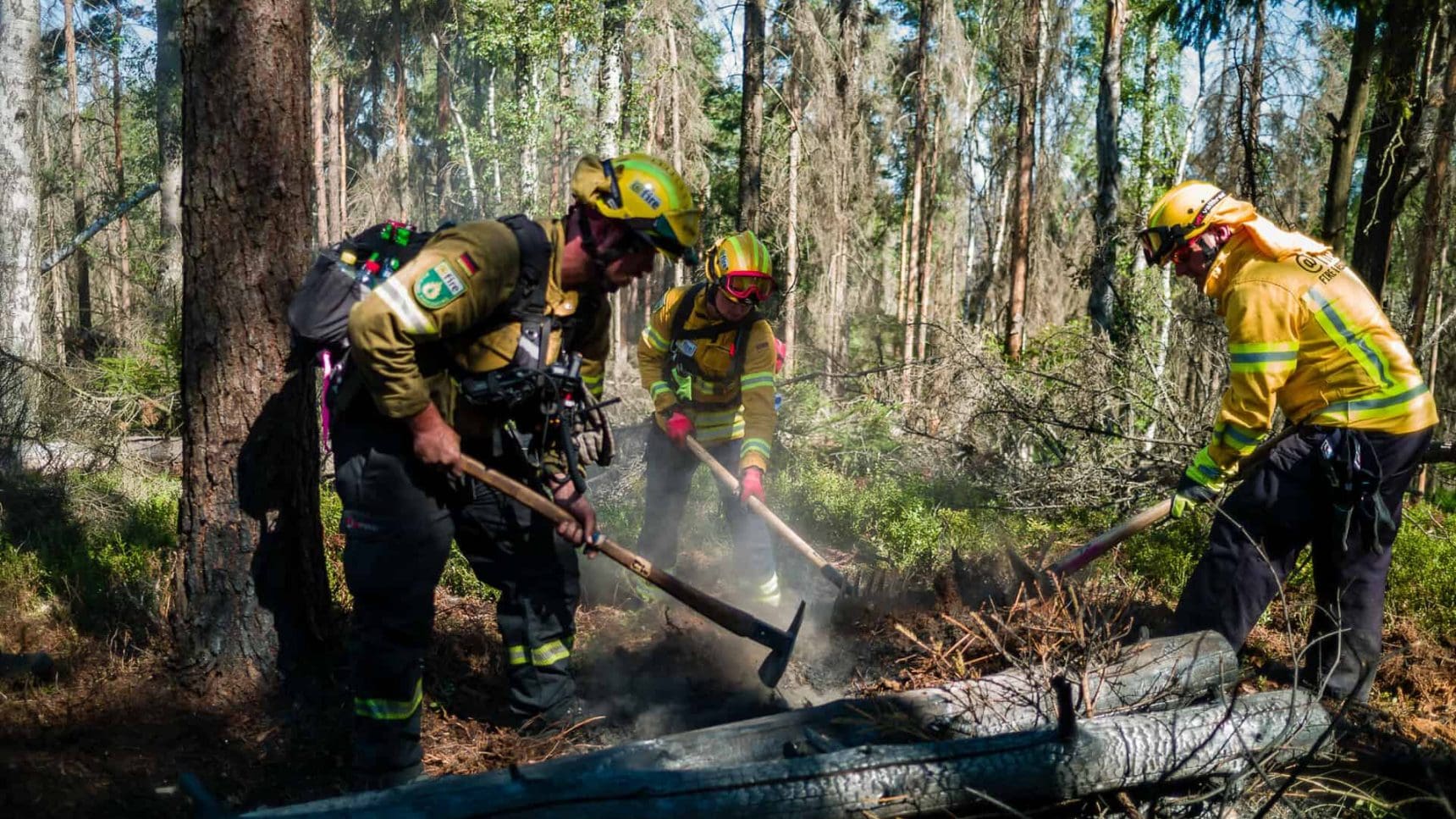 Oper­a­tional tacti­cal consulting
Forest fire fore­cast with fire analysis
Medi­a­tion of experts
By phone/on site/on staff
Safety and tech­nol­ogy" squad
Expert advice
Secur­ing the oper­a­tion site / safety assistant
Site recon­nais­sance / mapping
Fire area detec­tion and monitoring
Hazard manage­ment
Use of drone tech­nol­ogy and small, all-terrain vehi­cles (ATVs)
Squadron "Fire Fight­ing in Impass­able Terrain"
Enlarge­ment / creation of protec­tive strips to prevent fire jumps
Influ­enc­ing a damag­ing fire by the pre- or coun­ter­fire application
Fire use for disease control in open spaces
Mobile fire­fight­ing team
Autonomous use in rough terrain
Appli­ca­tion of wound strips
Water­less fire fighting
Air trans­portable
Advice on the selec­tion of tactics for the use of aircraft
Support with the request of aircraft and special forces
By tele­phone / on site / on the staff
Oper­a­tion section manage­ment "Air
Support or inde­pen­dent command in the oper­a­tional section air
Coor­di­na­tion of air and ground forces
Docu­men­ta­tion for the oper­a­tional section air
Estab­lish­ment and oper­a­tion of land­ing fields
Coor­di­na­tion of water shed­ding and ground forces
Prepa­ra­tion and trans­port of exter­nal loads and personnel
In addi­tion, @fire - also in coop­er­a­tion with our part­ners - has the abil­ity to react to and support special oper­a­tional situ­a­tions at short notice.
A full account of @fire's deploy­ment options, includ­ing in classification .…
This content is still miss­ing --> Order for the revi­sion of the alarm flyer awarded at the begin­ning of February