Six fire trucks started from Inter­schutz in Hannover on Thurs­day around 3:15 p.m. with escort vehi­cles in the direc­tion of Ukraine. The fire trucks are dona­tions from munic­i­pal­i­ties and a private citi­zen. They will be used in the Kiev and Cher­nobyl regions. Lower Saxony's Minis­ter of the Inte­rior Boris Pisto­rius and DFV Vice Pres­i­dent Frank Hachemer did not miss the oppor­tu­nity to person­ally attend the farewell cere­mony and wish the drivers a safe jour­ney on the 3,000 kilo­me­ters ahead of them.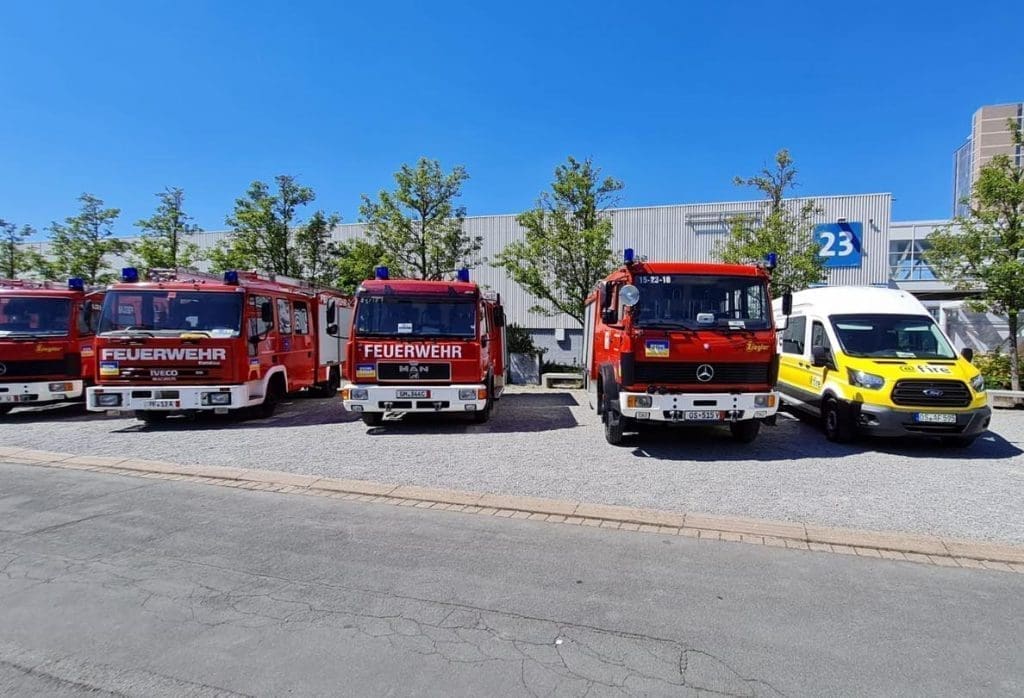 More than 1,300 fire engines have been destroyed since the begin­ning of the war in Ukraine. Around 600 vehi­cles have already been donated by fire depart­ments and orga­ni­za­tions world­wide to support fire­fight­ers on the ground in their non-stop, life-threat­en­ing mission. This is the fourth vehi­cle trans­port that @fire is orga­niz­ing to Ukraine together with the #WeAre­Al­lUkraini­ans and Alliance4Ukraine initia­tives and the office of Kiev Mayor Vladimir Klitschko. This brings the total number of convicted vehi­cles to 20.
Offers of dona­tions of equip­ment and fire and rescue vehi­cles can be sent by e-mail to spenden-​ukraine@​at-​fire.​de. You can also support us finan­ciallyvia the Better­place dona­tion plat­form.